DE ELSKENDE – DDSKS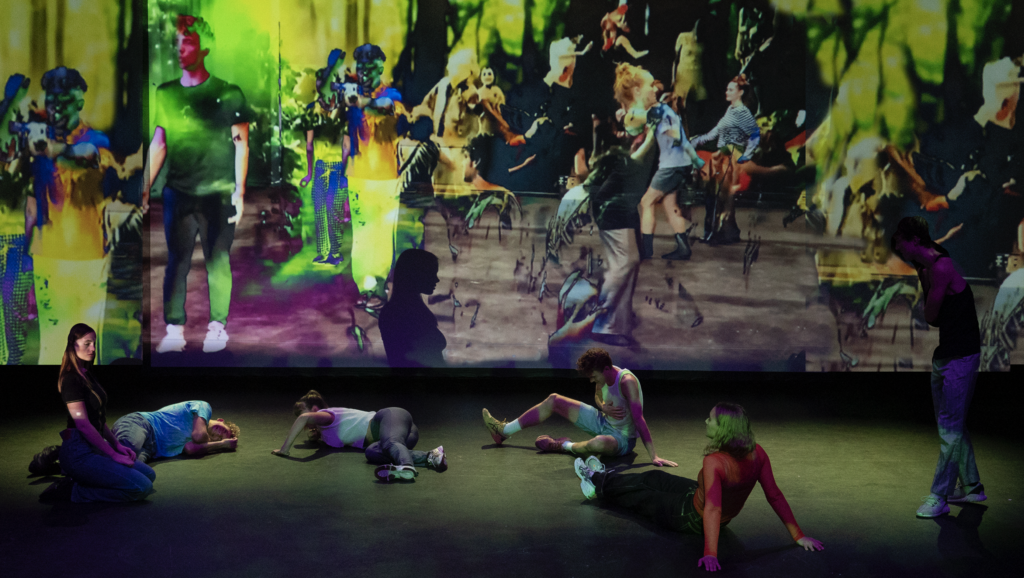 FREE FROM SHAKESPEARE'S "A Midsummer Night's Dream " – 7 new acting talents from Odense Teater present the project "The Lovers" in an imagined universe where everything is possible.Each player evokes a multiplicity of beings – always a different one in each new moment – always in contact with another. The staging is a game where text and movement, sound and silence, gender and identity, dream and reality flow together between improvisation and arrangement. The performance is the result of the third year of "Dramatic Immersion" – a 6-week devising course led by Marion Reuter. Visual collaboration in August and September with actor and director Marion Reuter.
---
ROMEO & JULIETand other catastrophic love affaires – GDANSK

The performance project won the World Competition of The European Shakespeare Festival Network 2022. The performance was presented at the Shakespeare festivals in Craiova in Romania, Itaka in Serbia, Helsingør in Denmark, and Gdansk in Poland during the summer 2022. The last performance was played in Gdansk – 03-04/08/22. The exhibition and performance supported each other to create a complete visual representation of a tragic love story from our time.

We participate in the ESFN festival from May to August 2022!

The European Shakespeare Festival – ESFN
The successful project this year is from W&A (Norway, Denmark), and is titled, ROMEO AND JULIET and other catastrophic love affairs:
Concept – Barbara Wilson & Rolf Alme
Text and direction – Rolf Alme.
Announcing the result of the process, ESFN Chair Philip Parr said, 'After a very close decision we have an exciting winner, who fulfils all the aspirations we had for this project – it is new and innovative cross artform work, combining theatre and visual art, which explores Shakespeare in our time and emphasises his enduring relevance. ESFN looking forward to the first performances of Rolf Alme's and Barbara Wilson's work from May to August
In 2022, four festivals will host Romeo and Juliet and other catastrophic love affairs, Craiova (Romania), Itaka (Serbia), Gdansk (Poland), Hamletscenen (Denmark).

---